Our Services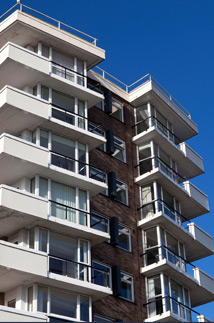 We offer a variety of services in the Residential sector that caters to every individual or corporation's needs.
Our expertise in the real estate market ensures that you get what you want in the shortest time possible, with the highest quality of service from our agents.
Corporate Relocation
Corporate Tenancy Management
Personal Leasing and Sales
Landlord / Tenant Advisory and Representation
Our commercial real estate services help you to find a good fit between your company and its potential location
Whether you need your office to be located in the heart of the city or in the vicinity of popular neighbourhoods, we will find something that suits your desire.
Tenant Advisory Service
Landlord representation
Lease agreements / renewals / extensions / reconstructing
As the Asia Pacific retail sector continues booming, global purchasing emphasis shifts towards the region.
We are more than prepared to face this phenomenon, and are able to provide reliable advice to clients on retail property across the board, and look out for suitable locations for your businesses in Singapore.
Development Consultancy
Mall Leases
Short-term rentals
Advisory service (Landlords and Tenants)
As we are constantly seeking ways to understand your needs better, our industrial real estate capabilities extend far beyond just searching for a space.
Whether your business requires an industrial space for storage, or a tech-rich complex for advanced industrial work, we guarantee you a spot for your business that you will be more than satisfied with.
Development Consultancy
Landlord/Tenant Advisory and Representation
Leasing & Brokerage
Sales & Investment